Nominees For Echo Jazz 2015 Are Out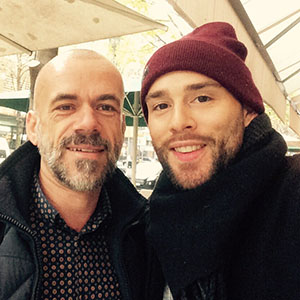 The Echo Jazz 2015 ceremony is scheduled for May 28th in Hamburg, a day before the popular Elbjazz Festival starts.
Among the nominees are: Michael Wollny Trio (Ensemble of the year, national), Vincent Peirani & Émile Parisien (Ensemble of the year, international), Johanna Borchert (vocalist, national), Somi (vocalist, international), Julia Kadel (Piano/Keys, national), Stefano Bollani (Piano/Keys, international), Max Merseny (Sax/Woodwind, national), Branford Marsalis (Sax/Woodwind, international), Eva Klesse (Drums/Percussion, national), Jeff Ballard (Drums/Percussion, international), Eva Kruse (Bass, national), Lars Danielsson (Bass, international), Sebastian Studnitzky (Brass, national), Theo Croker (Brass, international), Tobias Hoffmann (Guitar, national), Bill Frisell (Guitar, international), Adam Baldych (Special Instruments), Julia Kadel Trio (Newcomer of the year), Alan Broadbent & NDR Bigband (Bigband album of the year).
This year, each category has three nominations – surely a sign that the market is getting bigger and better. Congratulations to all nominees.
Follow:
Share: