Berlinale 2019: Who's Got The Look
Let's face it: sometimes you can only live through a movie because the main character just has the right charisma and look. Gina has chosen her top three male actors at this year's festival. In all three cases though, the respective movies were pretty strong, too.
In Panorama, the disturbing "Kislota" ("Acid") by Russian director Alexander Gorchilin features Filipp Avdeev and deals with a young, Russian, drug-addicted gang of sorts and how they try to manage their lives. Avdeev shines here with his almost otherworldly piercing eyes that are a joy to watch.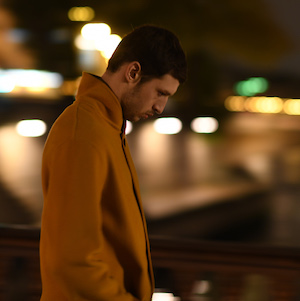 In Competition, the silver paw goes to Tom Mercier in Nadav Lapid's "Synonymes". The young Israeli who desperately wants to become French in more ways than one and whose story is cushioned around military, poetic, funny, and strange situations, mostly convinces because of the stunning good looks of its main character, not really because of the many nude scenes though.
But the main prize should go to Kacey Mottet Klein in André Téchiné's new "L'Adieu À La Nuit" which also features Catherine Deneuve who is more deneuvey than ever. Klein was featured three years ago in Téchiné's beautiful "Quand On A 17 Ans" which was also shown here at Berlinale. His playing is brutally intense and he has the most amazing jug ears you'll ever see.