Clifford Adams Dies at 62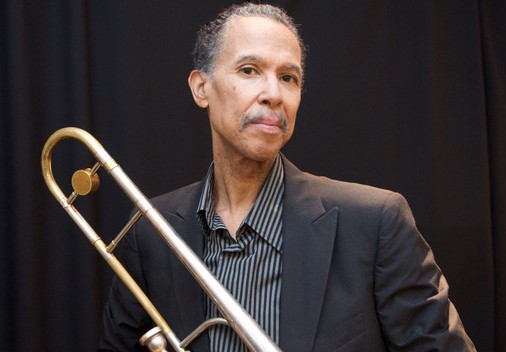 I must admit that "Joanna" is not really my favorite Kool & The Gang song, but it does have a lasting trombone solo courtesy of Clifford Adams who died of liver cancer on Monday morning at the young age of 62. According to NJ.com, the Trenton, N.J., native "had no health insurance to cover medical expenses" during his cancer struggle. Adams' fellow musicians, family and friends attempted to raise money through fundraisers in Trenton for a liver transplant prior to his death.
Adams just ended his stint in the brass section of The Stylistics and hooked up with the Thad Jones and Mel Lewis Big Band, then with the Duke Ellington Orchestra and Max Roach before he ended up with Kool & The Gang. The members of the group were introduced to Clifford and offered him the position of trombonist because they liked his sound, respected his talent, and appreciated his discipline. He worked with them from 1978 to 1996 recording some groundbreaking records like "Ladies Night" for example. He also guested on albums by Cameo, Charles Earland, Lonnie Liston Smith, Vincent Herring, and Charlie Rouse. And he did make a strong contribution to the beautiful cover of "Someday We'll All Be Free/Save The Children" by Regina Belle.
Clifford Adams recorded two albums under his own name: the 1998 "The Master Power" and "I Feel Your Spirit" in 2006. The picture is courtesy from cliffordadams.com
Follow:
Share: