Happy Birthday Roberta Flack
So here she is at 83, Roberta Flack, winning a Lifetime Achievement Award at this year's Grammy Awards which has become something of a farce in recent years. Some of the Merit awards winners were announced in a pre-recorded video. None was shown in the telecast. Showbiz411 writes, "Roberta Flack, who is using a wheelchair, came from New York. She cut her time short at Clive Davis's dinner so she could go home and rest for the Grammys. Alas, the audience had no idea she was there at the Staples Center." I'm asking myself what kind of industry this is. Not valuing and expressing thanks to some of its biggest names. But anyway, nobody really cares about the Grammys these days it seems.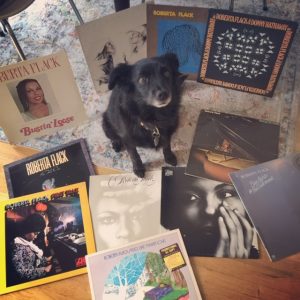 We're celebrating Roberta's legacy, from "The First Time Ever I Saw Your Face" off of her first album, released in 1969, all the way to her brilliant 1994 album "Roberta" which includes a striking "It Might Be You". Roberta, who was recently interviewed by the Guardian via email due to a stroke last year which affected her speech, says that "I've tried my entire career to tell stories through my music". And she also revealed some of her plans, including a 50th anniversary release of "First Take", her first album: "It will include some of the songs I recorded for my audition for Atlantic Records to get my record deal in 1968. It will "include This Could Be the Start of Something New" and other jazz-oriented songs". The album also includes "All The Sad Young Men", "that offered one of the most shattering depictions of pre-Stonewall gay life ever recorded", writes Jim Farber in his article. More projects coming up: a musical collaboration with Debbie Allen and a film documentary about her life, as well as a memoir. Happy Birthday Ro!