Remembering Jimmy Heath and Claudio Roditi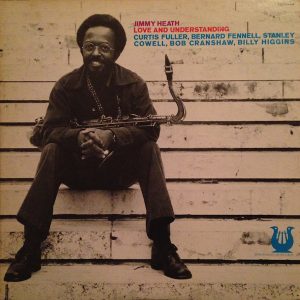 His sound on the sax always seemed to echo his wit and joy that he was able to spread around in person. Legendary saxophonist, bandleader, composer Jimmy Heath died at his home in Georgia on Sunday. He was 93. Jimmy's sound on the sax was influenced by Charlie Parker and he soon became "Little Bird" in the early 50s. As much as he recorded on his own and with the Heath Brothers and also composing around 150 songs, some of them entering the jazz canon such as "Gingerbread Boy", Jimmy spent most of his career teaching. And he also was able to dive into the soul-jazz thing back in 1981 when he recorded an album with his son James Mtume and still managed to stay true to his art. Just listen to the "Expressions Of Life" LP and pieces like "Dreamin'" or "Use It (Don't Abuse It)". I still remember meeting Jimmy on various occasions both in Berlin and New York. Rest in peace.
Kristen Park had sent out a moving letter a couple of days ago letting us all know about the passing of the wonderful trumpet master Claudio Roditi who died on Friday, aged 73. "I'm sure most of you know that in the past three years Claudio was dealing with cancer. He didn't like the concept of "battling" or "fighting" cancer. He accepted it and felt it was more like something that he was just trying to live with. His optimistic and courageous attitude stayed with him throughout his journey with this illness ‒ right through the very end, which was at home, with me, and very peaceful. It was a relaxed release."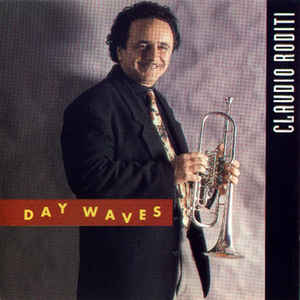 The Rio de Janeiro-born ace musician who also played flugelhorn, also composed some 200 songs. Claudio spent some time in Europe after he traveled to Vienna in 1966 to work with Friedrich Gulda. He moved to the US in the early 70s and started to work with various Brazilian bands. He later founded the United Nation Orchestra, Dizzy Gillespie's phenomenal group. I think there is almost no other trumpet player around who was able to blend bop and Brazil in such a precise, illuminating, and startling fashion. Claudio can be heard on dozens of records – I first encountered his wonderful style on a Chris Connor LP on Contemporary Records from 1988 called "New Again". His playing is ear-piercingly beautiful.