Spring Is Here With Mark, Michael, Makaya and More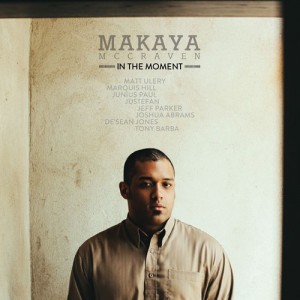 Now that spring has finally arrived, at least on our calendars, live concert season picks up again as well with a lot of must-see acts coming to town (Berlin that is) this week. Not that there is nothing going on here during the winter, but it seems as if more and more people are willing to go out again instead of sitting at home watching Netflix.
So, to start the week, why not check out the great UK soul singer Michael Kiwanuka who will showcase some of his new material from his much anticipated second album, which is due in the spring. Michael will play Kreuzberg's Lido on Moday. On Tuesday, drummer and percussionist extraordinaire, Mark Guiliana and his Jazz Quartet will also come to Kreuzberg. Mark has played on a million records already – the last time I saw him here was with Brad Mehldau. He can also be heard on the last David Bowie album. The concert will be at Gretchen.
On Wednesday, the brilliant pianist George Colligan will play the A-Trane in Charlottenburg. George has played with Cassandra Wilson, Jack DeJohnette, Don Byron, Ravi Coltrane and a ton more, and he has also released a vast amount of superb records under his own name, the latest of which, "Risky Notion" on Origin Records, I reviewed on these pages as well.
And the night before the long Easter weekend will be spent in Kreuzberg again with the infectious drummer Makaya McCraven coming to town for the first time. The energetic Chicagoan will play music from his acclaimed album "In The Moment" so make sure to mark your calendar. I had the pleasure of seeing him and his band play at the Bottom Line in New York earlier this year during Winter Jazz Fest. A special delight! Thursday at Prince Charles. Please also check our events calendar here for more upcoming concerts. Have a great first spring week!
Follow:
Share: