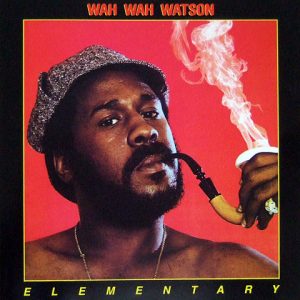 Marvin Gaye – What's Goin' On
The Temptations – Papa Was A Rolling Stone
Marvin Gaye – Let's Get It On
Quincy Jones – Body Heat
Herbie Hancock – Man-Child
Bill Withers – Making Music
Labelle – Chameleon
The Whispers – Open Up Your Love
Donald Byrd – Thank You…For F.U.M.L.
Carrie Lucas – Street Corner Symphony
Pharoah Sanders – Love Will Find A Way
Gary Bartz – Music Is My Sanctuary
Quincy Jones – Sounds…And Stuff Like That!
Rose Royce – Strikes Again
Smokey Robinson – Love Breeze
George Duke – Don't Let Go
Deniece Williams – When Love Comes Calling
The Whispers – Whisper In Your Ear
Terry Callier – Turn You To Love
Michael Jackson – Off The Wall
Leon Ware – Inside Is Love
Lamont Dozier – Bittersweet
Herbie Hancock – Mr. Hands
Herbie Hancock – Monster
Smokey Robinson – Warm Thoughts
Webster Lewis – Eight For The 80s
Stanley Turrentine – Betcha
Herb Alpert – Magic Man
Herbie Hancock – Magic Windows
Cheryl Lynn – In The Night
Dizzy Gillespie – Free Ride
Vanessa Williams – The Comfort Zone
Patti LaBelle – Burnin'
Meshell Ndegeocello – Plantation Lullabies
George Benson – Love Remembers
El DeBarge – Heart, Mind & Soul
Maxwell – Urban Hang Suite
Chico DeBarge – Long Time No See
Barry White – Staying Power
Angie Stone – Black Diamond
Maysa – Out Of The Blue
This is just a tiny, tiny, tiny little list of artists and albums which included the wonderful artistry of guitarist Wah Wah Watson, real name Melvin Ragin, who just died much too young at age 67. Whenever his name popped up on the credits of an album during the 70s and 80s (and much later too, of course), I always knew that the album was worth checking out.