Ashley Henry – Beautiful Vinyl Hunter
South London-born pianist, composer, and producer Ashley Henry is another great add to the current wave of British jazz artists which have spawned new interest in that particular scene over the last couple of years or so. His debut on Sony, "Beautiful Vinyl Hunter" (what a great title) offers a pretty diverse picture of his artistry, beginning with a wonderful vocal tune, sung by the great Judi Jackson. "Star Child", also written by Judi and Ashley, sounds like an old Gil Scott-Heron piece in a modern surrounding.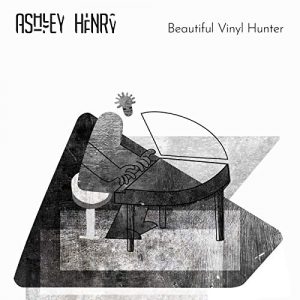 The electric piano on "Introspection" elegantly complements the trumpet of Theo Croker on a shuffling groove where Ashley later turns to acoustic. A refreshing cut. Same applies to "Realisations" which features sax by Binker Golding and trumpet by Dylan Jones. I'm not really into the two rap numbers here, "Between The Lines" with Sparkz and "Colors" featuring Joshua Idehen. Just not my cup of chai. Ramsey Lewis meets Robert Glasper on "Cranes (In The Sky)", another energetic, forceful and driving piece emphasizing Ashley's trio with Dan Casimir on bass and Eddie Hick on drums.
There is also another trio with Ferg Ireland on bass and Marijus Aleska on drums and another really astounding vocal track with Milton Suggs who co-wrote "I Still Believe". Makaya McCraven guests on a dramatic "Dark Honey" and there is a lot of improv and impromptu playing on "Battle", which only adds drums by Moses Boyd and Golding's sax. Oriental influences grace the final "The Mighty" and we also get a second goodie by Judi Jackson, another masterful and beautiful cut named "Lullaby (Rise & Shine)", highlighting this impressive debut by a Londoner who maybe has recorded the soundtrack of the currently bubbling capital of the UK.
If you have the chance, catch Ashley and his trio on tour in Europe:
10/30 Zurich – Theater der Künste
11/04 Munich – Orange Club
11/11 Berlin – Badehaus
11/12 Hamburg – Häkken
11/13 Antwerp – De Roma
11/14 Heidelberg – Enjoy Jazz Festival
11/16 Amsterdam – Paradiso
11/19 London – Earth
11/20 Paris – Popup!