I have always wondered why there is such a big gap between the quality of music of so-called smooth jazz or contemporary jazz artists on record and on stage. Probably old-school, almost dead radio issues are the answer. But it's still there: I have witnessed a lot of those artists in concert, usually pretty amazing in virtuosity and improvisation. Which is all completely lost on records. Take for example, and this is only one of dozens in recent months, the new album by tenor saxophonist Steve Cole, "Gratitude". I've recently been listening to the album at the breakfast table and there wasn't a single moment, riff, harmony, melody or whatever where I actually wanted to listen more closely.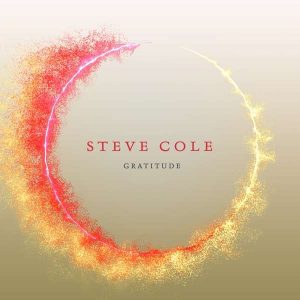 Which I then did a couple of days later. The sameness and monotony of the ten tracks is astonishing. "Good News Day" and "Starting Over" for example are disposable. There is really nothing to remember. The fact that the tunes are dubbed with another tenor, played by David Mann who also produced and programmed the album and played keyboards and flute, only adds to the disappointment. This is music that not even my favorite supermarket would play – I've recently heard "Forget Me Nots" by Patrice Rushen in the store.
The ballads are oozing with kitsch – the title track is simply unbearable. Isn't there the same riff on "Soho" that was used on the first track as well? The only cover version, Skip Scarborough's "Love Ballad", immortalized by both LTD with Jeffrey Osborne and George Benson, is buried in irrelevance. The vocals (John James) are just bland accoutrements and simply can't enhance this amazingly mediocre version. The dullness continues on the next piece. There is just a slight amount of sexiness on the best track here, "Can't Get Enough", written by Marcus Anderson, Mr. Cole's partner in the group Sax Pack. And on "Toronto", the album's finale, the tempo is trimmed down to include some bluesy chords here and there.
Steve Cole plays the Dakota in Minneapolis on November 9th, and Washington's Blues Alley on November 21st.