Black & White Is Trending
Gina enjoys the snow. She is burying her little ball in the snow only to dig it up again as fast as she can. She especially seems to enjoy those snow spots where nobody has walked before. There is also no danger at all that she's getting lost during the current winter weather.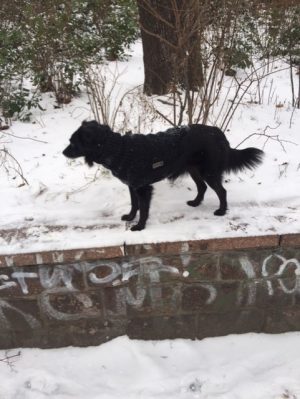 At home, we're anticipating new music from Snowpoet, Benny Sings, Gretchen Parlato, Brijean, Emmavie, The Freedom Affair, Jon Batiste, Myles Sanko, and rereleases of older albums by George Sauma Jr., Ronie & Central Do Brasil, amd Glass House, among many others.