Gilad Hekselman On Tour With "Homes"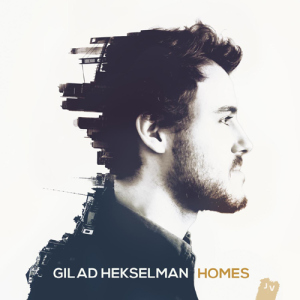 "It's not supposed to be a special place or city, it's more like a search to find your home, anywhere". For someone touring the world over, that's something that you can easily relate to. Born in Israel and based in New York, guitarist Gilad Hekselman is currently on tour in Europe to support his latest album "Homes".
He is starting the German stretch of his tour tonight with bassist Joe Martin and drummer Kush Abadey. The drummers on his album are Marcus Gilmore and Jeff Ballard (on two tracks). Gilad has mostly recorded original compositions, but there are also tunes by Pat Metheny, Baden Powell, Bud Powell, and Matti Caspi on the record which ranges from dream-like pieces through bursting effect-laden cuts to technically fascinating numbers.
His version of Bud Powell's "Parisian Thoroughfare" is brilliantly executed with some highly imaginative solos. And the sweetness of Baden Powell's "Samba Em Prelúdio" is hauntingly revived. But it's in his own compositions, like the stretched-out "Cosmic Patience", where he really shows his amazing skills. And with pieces like "Verona" or "Eyes To See", he also shows immense capabilities as a composer. This is one of the better guitar albums of the year.
Gilad plays Unterfahrt in Munich tonight. Also coming up: Cologne, Salon de Jazz (Dec 5th), Hamburg, Cascadas (Dec 6th), and Berlin, A-Trane (Dec 8th).