Joshua Redman Debuting New Band In New York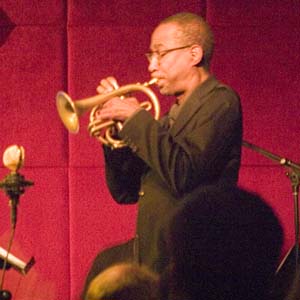 You think it is pretty obvious that Joshua Redman would play the music of a band his father had a pivotal role in the late 70s, but then again the music of Old & New Dreams more or less slipped from the radar. At least from mine. So here is a tenor saxophonist with a band revisiting the music of that particular group which included, apart from Dewey Redman, Don Cherry on trumpet and cornet, Charlie Haden on bass, and Ed Blackwell on drums.
The music they were doing, notably for the ECM label, was dedicated and influenced by Ornette Coleman so what we got yesterday was some open, free and stretched out music with a lot of unexpected twists and turns. And everyone in the group, which is called Still Dreaming, had his fair share of the spotlight. Not only cornetist Ron Miles who traded with Joshua on the majority of the tracks, but also brilliant bassist Scott Colley and the equally amazing Brian Blade on drums who seemed to be all over the place. The group plays all week until Sunday at the Jazz Standard on 27th Street and they are truly a joy to listen to and watch. Especially the constant moving and shaking and meandering of drummer Brian Blade.
Earlier that day, I had a great lunch appointment with Lee Lessack who will release his take on Simon & Garfunkel's "Live in Central Park" in early February. Can't wait to hear that. And I re-connected with Detroit singer Kathy Kosins who will release her next album in early June and it is going to be a stunner! Promised!
Speaking of "connecting": Jazz Connect conference starts early in the morning so I'll better get some sleep.