Kreuzberg Goes Finland With New Scope Festival
Scope is a new festival presenting Finnish musicians in various, hip Berlin-Kreuzberg venues. The people responsible for the extremely successful XJazz Festival, now in its fourth year and scheduled for May 3-7, 2017, have chosen a lot of future and some established Finnish musicians to perform. Together with We Jazz Helsinki, an event first held in Helsinki in 2013, the programme for the first edition looks promising and full of interesting flavors.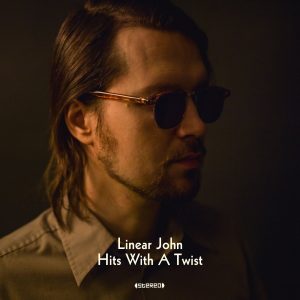 The festival will take place November 17-20 at Watergate, Fluxbau, Lido, Ölbergkirche, and Coba Bar. For the opening concert at Watergate on November 17th, the Kari Ikonen Trio will present Finnish-style piano trio with the leader a former member of the internationally-known and respected UMO Jazz Orchestra and collaborator with Lee Konitz and Bob Moses, among others. The other two bands performing on the first day are the Berlin X Helsinki Ensemble with musicians from both cities like Timo Lassy and Sebastian Studnitzky, and Noah Kin, a well-known rapper (at least in his home country) who has opened for Kendrick Lamar.
November 18th at Fluxbau will present a Finnish-French-German act with ECHO-award winning drummer Dejan Terzic meeting guitarist Kalle Kalima and saxophonist Alexandra Grimal. Also scheduled is the worldwide live premiere of the third album by Jaakko Eino Kalevi, an experimental musician working with electronics to combine soul, pop, funk, Brazilian, and Jazz, and Buba Wii Aa, an organ trio resurrecting 60s US West Coast sounds.
On November 19th, the festival will spread out to three different locations: Singer, songwriter and guitarist Mirel Wagner opens at Fluxbau, Jimi Tenor will perform with his Afrobeat group Kabu Kabu at Lido, and composer, guitarist, and multimedia artist Markus Pesonen will make sure that sound and image combine to a theatrical performance.
The final day will have Jukka Perka Avara, an usual trio consisting of saxophone, electric and acoustic guitar and the final show at Coba Bar will present the ultra-cool Linear John, whose "Hits With A Twist" album has become something like an underground success with the very nonchalant mixture of 70s soul, prog-rock, and bossa nova thrown into the mix.
All info and tickets can be found right here: http://scopefestival.de/
Follow:
Share: