Lindsey Webster – A Woman Like Me
When Anita Baker released "Rapture" in 1986, she started a whole new genre of so-called Quiet Storm soul music. I like to compare Lindsey Webster's career to Miss Baker's because ever since her debut album came out in 2013, it seems that she too has come up with a new sound, style and sophistication. Yes, there had been individual, breezy and at the same time classy productions before, like "Always" by Lisa Shaw for example. But not as consistent, solid and stable as the songs on Lindsey's now five albums.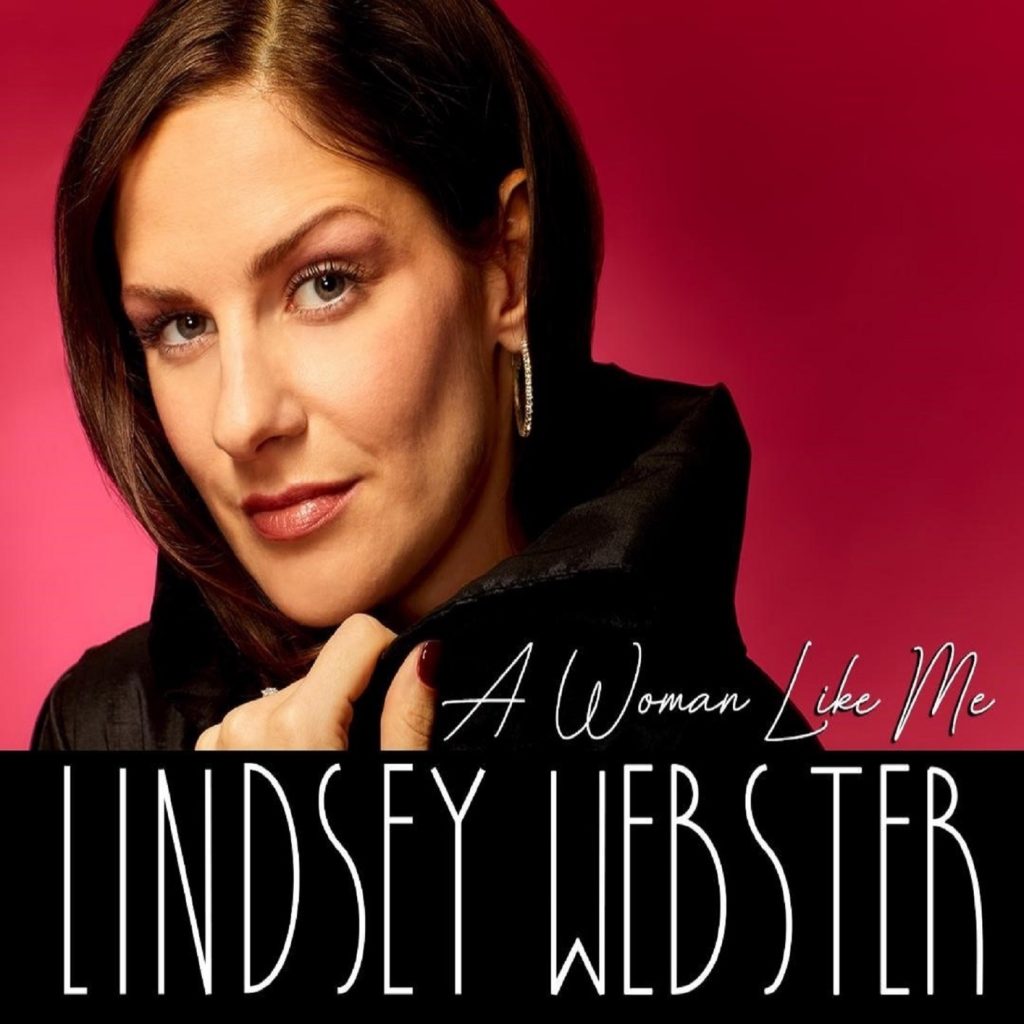 With "A Woman Like Me", she further stabilizes her stature. With the help of ace players like Nathan East, Vinnie Colaiuta, or Luis Conte, her genre-defying mix, a sort of Lisa Shaw meets Sade, combined with personal, reflective lyrics and state of the art production, has become a new standard. I like her backing arrangements, too, like on the album opener "Feels Like Forever". And there is another aspect which I think is important but actually looks like a minor argument at first. There was always a lack of actual songs, longer and thought-out productions on recent soul or neo-soul albums, too many songs which were just too short. The lengths of the eleven tracks on Lindsey's album range from 5:08 minutes to just over 7 minutes. I think it does make a difference because you never have to leave a song or an entire album with the feeling that something has been missing. Her compositions are always easy on the ear at first, but always come up with intricate elements that unfold after a few spins. Keith Slattery on keys (who also co-wrote all of the songs; they both recently divorced which is reflected in some of the lyrics) and Mike Demicco on guitar are both vital in creating that special, airy sound, with Keith coming up with a George Duke-like solo on "Only You".
"One Step Forward", one of the highlights of the set, probably best respresents the elegant, airy, and at the same time discerning artistry of the singer and her style. It's a free-flowing, optimistic, almost hilarious piece. The longest track, "Perspective", also adds tenor and soprano sax to the mix, courtesy of Ken Gioffre. Once again, the vocal arrangement is sublime, the overall mood of the piece gloriously mellow. And don't forget her ability to tell a story. She can be inspirational, fragile, strong. About "Perspective", she says, "It's the difference between being a bitter person and a joyful person. I always want to be a light and positive energy for people…and for myself."
There are some minor stretches on the title track which I think come across as a bit unbalanced, but that's really just a mini criticism, since things turn out superb again on "Rain", another blissful piece of midtempo soul/pop and "The Unknown", slightly changing the tempo and mood and incorporating a rocking guitar solo (Tony DePaolo) and thus, balancing out the whole album in perfect ways. "Always Love Me" is a sweet ballad, showcasing Lindsey's vocal prowess to the max, her phrasing and intonation crystal clear and almost brutally honest. The only cover song on this album, "Somewhere Over The Rainbow", had me thinking "oh no not again" at first, but Lindsey manages the classic brilliantly with a jazzy interpretation, with a Mariah Carey moment thrown in, but still far away from Miss Patti LaBelle's version. "A Woman Like Me" is one of the very few albums you can actually listen to from start to finish without needing to skip a track.