Natalie Cole 02/06/1950 – 12/31/2015
The angel on her shoulder must have been gone. In her autobiography, "Angel On My Shoulder", released in 2000, Natalie Cole said that there had been several instances in her life where she thought she would die. "Each time, someone had intervened when I otherwise should have been dead. Make that Someone with a capital "S". There was always a hand there that just kept plucking me out of situations when I should have perished. My survival was so miraculous that there was no one else who could have done it but the Lord".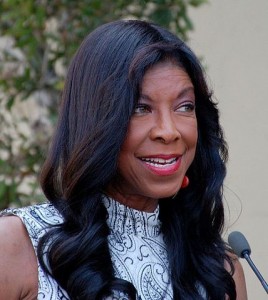 She was referring to a fire in a Vegas hotel where she was trapped, and she was of course referring to her massive drug abuse which years later led to liver and kidney problems and a chemo for Hepatitis C. The New York Post wrote about the book: "Dishes up drugs, depression, divorce, bankruptcy, rehab, and heartbreak."
Natalie Cole of course leaves a lot of great music, most notably her multiple platinum "Unforgettable" from 1991, her dedication to her father Nat "King" Cole, which stayed at number 1 on the Billboard Pop Charts for five weeks. She had her professional debut at age 11, was married first to her producer Marvin Yancey, and later to André Fischer, the former Rufus drummer and producer for Michael Franks and Brenda Russell.
Her debut album, "Inseparable", came out in 1975 and later went gold. Her hit single off that album was of course "This Will Be". And she continued her run of successes throughout the 70s and 80s and well into the 90s. There are some magnificent sides on her 1987 LP "Everlasting" and her subsequent album "Good To Be Back" from 1989 and lately, she opened her concerts with a charming and attractive version of "Summer Sun", written by the Swedish electronic music duo Koop. I was fortunate to witness her elegant and convincing show at Berlin's Admiralspalast a couple of years ago and also had a chance to see her at Berlin's Philharmonic Hall in the early 90s when she was still riding high on the success of her "Unforgettable" album. She can also be heard on a terrific version of "Come Sunday" on Terri Lyne Carrington's latest album.
Natalie sold over 20 million records worldwide and won 9 Grammy Awards, but she clearly didn't have any luck with men. Towards the end of her biography, when she was enjoying the success of her 1999 album "Snowfall on the Sahara" and developing a new show to celebrate her 25th anniversary as a performer, she writes: "I wish I could say that with all these positive changes in my life, my taste in men immediately improved, but I seemed destined to make the same mistake one more time. I was still radiating the vibe of being a giver, so I attracted another taker, another abuser. Guys like these have radar for girls like me…It took some sound advice from an unlikely source – my own son, twenty-plus years my junior – to break the pattern. One day he said, "Mom, why don't you take a break from dating for a while?" What a concept. I got the message: I heard him loud and clear, and it was the best advice my angel could ever give me…Okay, so it took me until I was almost fifty to get it. My life is now filled with friends, love, and laughter – but the best friendship I have is with me. When I started going to events by myself, people would ask, "Who are you coming with?" Well, I'm coming with me, myself, and I. And that's just going to have to be enough."