Kathy Kosins Presenting Her New Album in L.A.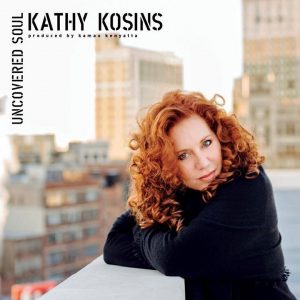 I've been following Kathy's career since the late 90s and already had the pleasure of hearing her new album which will surely be her best recording up to now. The quality of her singing, the production, and the choice of material, including a couple of originals, are top-notch. Too bad I can't make it to the June 8th performance even though Air Berlin is now flying Berlin-Los Angeles non-stop for only about 685 USD for the return ticket. So if you're in the area, don't miss this rare oppportunity!
ASCAP award-winning vocalist and Detroit native Kathy Kosins – beloved by critics and fans worldwide for her signature smoky voice and eclectic musical palette that expand on the rich legacies of jazz and soul – makes her debut at Catalina Bar & Grill in Hollywood, California on Thursday, June 8, 8:30PM. A superb, veteran rhythm section will join her onstage, including: pianist Mahesh Balasooriya (Natalie Cole, Arturo Sandoval), drummer Herman Matthews (Stevie Wonder, Tower of Power, Herbie Hancock), bassist Karl Vincent (Sting, Alicia Keys, Stevie Wonder), and guitarist G-Moe (Earth, Wind & Fire, Patti LaBelle, Whitney Houston), who is also featured on the recording.
In her 90-minute set, Kosins will preview material from her upcoming album "Uncovered Soul," on which she takes listeners on a soul-drenched musical journey through the sonic landscape of the 1960s and 1970s in her hometown of Detroit – an era that continues to fascinate a worldwide audience.
Produced by Kamau Kenyatta, the Grammy-winning producer behind Gregory Porter's last two albums, "Uncovered Soul" features little-known masterpieces by Curtis Mayfield, The Neville Brothers, and Bill Withers, among others, alongside original songs written by Kosins and collaborators.
Kosins' performance in concert at Catalina (6725 Sunset Blvd., LA, CA 90028) is a one-night-only opportunity to hear the music of "Uncovered Soul" before the album's September 2017 release on Hamburg, Germany-based Membran Records.
Tickets are available by calling 323-466-2210.