Vick Lavender – House Architect with a Jazz Foundation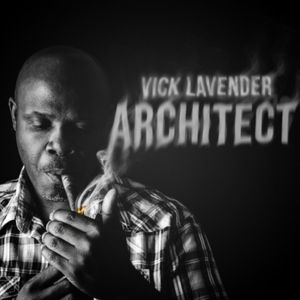 Chicago-based house producer Vick Lavender has come up with a gorgeous new album called "Architect". It's an infectious deep house/vocal house album mixed with some incredible instrumentals. Singer RJ Green delivers a soulful vocal on the cut "Magic" which is a brilliantly produced opener to the album. Green continues with another sexy house swayer, "It's The Real Thing" which has some catchy keys and strings parts, a mean organ solo and another sure-fire vocal arrangement.
For "Thanks I Get", singer Cei Bei takes over. Also known as Curtis Harmon, Cei Bei has worked with Glenn Underground, Naked Soul, or Harmony Funk in the past and shows his Luther-style phrasing on a mid-tempo groover with an amazingly haunting melody, some mean keyboard work again and solid house drum programming. The 8-minute plus "Rial" reminds me of some of the stuff from the first Marc Cary Rhodes Ahead album from 2000. It's a fantastic, trumpet-driven, atmospheric jazzy and soulful tune with some repetitive keys building into a hypnotic groove. Can't get enough of this! I want a 16-minute version!
Vick Lavender takes us to Cuba with the Latin House beat of "Havana" with some mildly frantic percussion courtesy of Joe Rendon, some more cute keyboard layers and what can I say, another show-stopping groove here. There is another fine Latin groove on "Heritage" complete with some hot vibes and piano chords combined with a heavily percussive beat. "Bunda Experience/Toronto" features the ebullient keyboards of Vijay Tellis-Nayak on a fat, bass-driven house groove. Some of the material is reminiscent of Larry Heard's best work.
A spoken word intro by Sparrow opens the unbelievably alluring "Eyes They Never Lie" which also features some enticing vocals by RJ Green again. All this deserves much more attention. It's a mesmerizing album with quality production and lots of innovative keyboard sounds and arrangements. One of the highlights of this project is the slick Latin/Jazz/House groove of "Inspiracion Del Corazon" clocking in at over 11 minutes.
"Architect" ends with the exceptionally hot "Time Traveler". The album is also available on double-vinyl with some previously unreleased cuts. A must-have!